Luca Schiavoni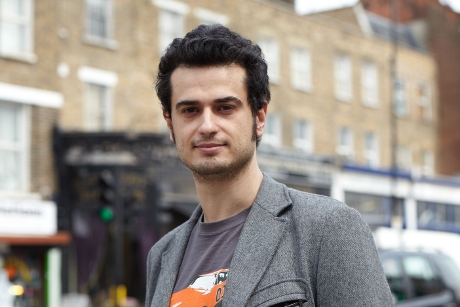 I worked with a high degree of independence on a wide range of projects, from research & development to events production – handling challenging tasks on my own. This allowed me to improve my skills and gain new ones, and provided me with a deep understanding of the sector and its business dynamics.
Luca was undertaking an internship with Cenatus from April to July 2010. He is involved in the promotion of the Infrasonics label and will also be carrying out research for the upcoming Netaudio 2010 festival festival.
A keen explorer of the world of new media and everything related to digitisation, Luca achieved an MSc in Communications Regulation from the London School of Economics in December 2009, and is interested in the evolution of the media industries in the age of the Internet. He also has extensive experience as an editor, reviewer and interviewer for some Italian on-line magazines related to electronic music, such as disc-jockey.it and rin.it.
His passion for house music turned into DJing in the mid '90s, inspired by the sound of US house music. Artists like David Morales, Masters At Work and Derrick Carter were his main reference points. After three years away from DJing his move to London brought him back into the game.
His musical influences include deep house, minimal, dub-influenced techno and all things atmospheric. Last year he hosted a program called 'Label Showcase' on Pulse Radio, focused on the most inspiring imprints of the moment in the house/techno scene. He also looks forward to developing his 'Underground Network' club nights, after the first two successful events which took place in 2009 with international guest DJs.